News & Events
june 26, 2014
Read the latest news and events on recent partnerships, activities and new programs
Jobs
June 26, 2014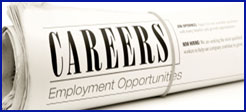 Just fill out an application and we will call you. you can download online application you can print out
Who we are!
Unlimited Services Group, LLC (USG) has 60 years of proven leadership experience in the service industry, worldwide, and 20 years on Guam (previously as AccuFleet). Today, USG is a leading force on Guam in providing commercial and private service...
more
Airline Management Services
USG provides air transport services for traveling passengers and freight. Airlines lease or own their aircraft with which to supply these services for mutual benefit...
Aircraft Appearance Management